FinTech products we can build
Convert your day-to-day practice into a delightful customer experience
AI-enabled Solutions

Stay ahead of the times with AI-powered back-office operations, predictive analytics and invaluable Big Data-driven insights

Finance Management Solutions

We create products that let end-users manage and control their personal finances, monitor and categorize expenses and make data-driven forecasts.

Blockchain-Based Solutions

Leverage our Blockchain-based expertise to protect your end-users' sensitive data and ensure at-a-glance transactions with no third parties involved.

Digital Banking Solutions

Provide a decent self-service experience across any device with a fraud-proof banking app to win your customers' loyalty

Payments and Billing Solutions

Keep your clients satisfied with a full-cycle billing and payment statistics, smart real-time reporting and finance automation.

Fintech App Development and Upgrade

We design a new project or enhance your solution with leading-edge UI/UX practices to let you deliver an outstanding user experience.
Bookkeeping and Document Management Solution
"Brocoders exceeded expectations to deliver the platform on-time. A committed partner, their attention to detail encourages quality results. The team's communication and competency make them a genuine partner."
Case Study
Empower your Fintech business with intuitive and multi-functioning solutions
Let's start FinTech project together
schedule a call
We'd love to build something
amazing together
Schedule a call or Send us a message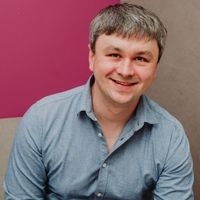 We want to learn more about you! This short call gives you time to let us know about your needs to see if our product is right for you.