Reinventing our old-hat company website

Brocoders

Backed by multi-year corporate website development expertise and almost 100 projects under our belt, we reinvented our site to keep pace with modern trends.

Everypig Logistics

Acquire a sneak peek at how Brocoders strengthen an already-existing solution with a new powerful logistics core.

Gokada

Developing Gokada solution ─ ride-sharing app for on-demand transporting company.

Korobox

Meet Korobox ─ cross-platform app for office snack service.

Backbone International

Brocoders emerged as the optimal choice to develop feature-rich events management software that streamlines organization and execution of events of any type.

Ladder out

Developing Ladder Out - mental health coaching software solution, to help cope with porn addiction.

Fine platform

How Brocoders helped Anuel Energy to convert their business processes into the solid software ecosystem.

Appetini

Take a sneak peek at how we developed a food delivery service platform to cover our needs when ordering lunches for offices in our city.

CondoGenie

A sneak peek at how Brocoders developed a feature-rich product to help condo residents, condo board directors and property managers effectively cope with numerous condominium-related issues.

Beyond Green

How Brocoders developed a client-oriented online ordering system to help food providers streamline internal management processes and enable fast and optimized food delivery.

Skilent

How Brocoders developed a fully-featured recruiting software to help hiring managers and recruiters optimize their workflow.

MyCurrency

MyCurrency seeks to let every single individual on Earth make money. Each person can issue their own currency and use it in commercial exchanges.

Xellardoor

Take a sneak peak how Brocoders developed feature-rich online fashion marketplace Xellardoor with outstanding features for fashion enthusiasts.
We'd love to build something
amazing together
Schedule a call or Send us a message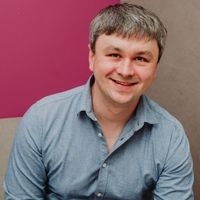 We want to learn more about you! This short call gives you time to let us know about your needs to see if our product is right for you.