Ride-sharing solutions we deliver
Drive your business with our cost-effective products
Passenger App Features

Passengers can request a ride, get a fair cost calculation and view a trip history in their personal user account.

Web-Based Admin Panel

Effectively run your ride-sharing business and manage all processes via the admin panel. Monitor core statistics, view the details of rides and registered users and get insightful reports.

Robust Security Ecosystem

We design our products in compliance with the world-leading software development security standards to provide reliable protection against fraud and price-gouging.

Driver App Features

Drivers can accept a ride request, share their trip with others in real-time, as well as schedule a future ride and find well-matched passengers.

Payment Systems Integration

We integrate our solutions with your local payment systems to enable cashless transfers that make a trip more comfy and accessible for both drivers and passengers.

Route Selection and Tracking Tools

We implement geo-location features and up-to-date GPS maps to provide the safety of the trips, as well as ensure optimal routes to the destination points while avoiding traffic jams.
Gokada motorbike hailing service
"We helped our client develop a Gokada solution for his ride-sharing services and empowered it with a geo-location routing, a web-based admin panel and a cashless settlement system."
Case Study
Transforming trips into engaging experience
Let's hit the Transportation market together
schedule a call
Common questions
How much does it cost to build a ride-sharing app?
We'd love to build something
amazing together
Schedule a call or Send us a message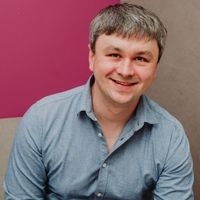 We want to learn more about you! This short call gives you time to let us know about your needs to see if our product is right for you.