Why should you integrate?
Perhaps your app is already great – but by connecting to a leading fitness service via an API,it can be phenomenal. Here's why you shouldn't skip out on one:
Get new customers
Apple Health and Google Fit advertise apps on their homepages, thus putting eyes where you want them: on your amazing product.
Expand your reach
By integrating with a fitness service, you can access a whole new market – wearables. Accessibility for smart watches will broaden your reach significantly.
Leverage new data
When you connect your app to a fitness service like Google Fit or Strava via API, you'll get access to large amounts of valuable data – without any additional development costs.
Increase app engagement
Your app can connect to hundreds of other leading health and wellness apps via API, thus boosting your clients' engagement and providing them with a better user experience.
Interactive fitness - bring the future to your training equipment

"Learn how Brocoders integrated a customer software with GoogleFit, Strava, Garmin, OuraRing and Amazon Hallo

Case Study
Want to enrich your fitness app with accurate data?
Google FIT

Google Fit is simple to use, clean, and compatible with hundreds of other apps through a single integration. With insights from Google Fit, you can build powerful features that enable end-users to exercise better, eat healthier, and sleep more restfully.

Garmin Health

Garmin Health lets you leverage comprehensive metrics that are suitable for patient monitoring, corporate wellness, general fitness, and other applications. The Garmin Health ecosystem is known for its incredible accuracy, which powers sleep metrics, heart rate trackers, stress measurers, and more.

Strava

Strava is designed by athletes for athletes. Upon completing a race, bike ride, or workout, users can upload performance stats and share them with friends and followers. Strava is all about connection: it fosters healthy competition and social interaction between millions of runners and cyclists.

Oura Cloud

The Oura Ring offers powerful body-tracking technology from a very stylish-looking ring – and Oura Cloud makes it simple to access the data it generates. By connecting to it via API, you can provide users with three types of daily summaries: sleep, activity, and readiness.

Amazon Halo

Amazon Halo is a wearable band that offers innovative tools and personalized insights; each one is carefully crafted to help the user improve their overall health and wellness. It goes beyond diet and nutrition; with Amazon Halo, you can even analyze the tone of your voice to be more aware of how you sound to others.

Apple Health Kit

Apple Health Kit offers the most data features out of any other leading fitness service; it can help you build a truly powerful application. It goes above and beyond by offering features like menstrual tracking and environmental sound monitoring. What's more, it offers superb privacy and security measures.
How we work
We'll go over:

Preliminary information on your app and business
Which service is ideal for your application
Who your point-of-contact will be
How long the integration will take

We'll conduct:

Research related to your app and business
An analysis of your competitors and target audience
An analysis of whether your app meets the API's requirements

During integration:

Software engineers and the project manager will get to work
We'll complete the development cycle

We want to make sure that the integration went smoothly! We'll:

Test interactions
Ensure code compliance with the API's requirements
Check performance, security, and functionality

Almost done! We will:

Upload the app to the app store(s)
Ensure the approval

It doesn't end there; after the app launches, we will:

Provide ongoing support
Conduct maintenance
Ready to make your fitness app more effective?
FAQ
Is this a custom solution for my app?
Should my app already exist, or could it be a prototype?
Will there be additional fees for using services like GoogleFit, Strava, etc.?
Can my app collect data from clients' fitness trackers on its own?
Schedule a call or
send us a message
We are thrilled about the opportunity to provide software development services for your business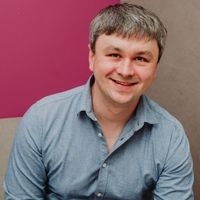 I'm CEO and Digital Business Expert at Brocoders company. Pick a date that works for you to see available times to meet with me and discus your project needs